News
Washington County
Posted: Sep 11, 2017 1:33 PMUpdated: Sep 12, 2017 9:58 AM
Bartlesville Man Arrested For Child Abuse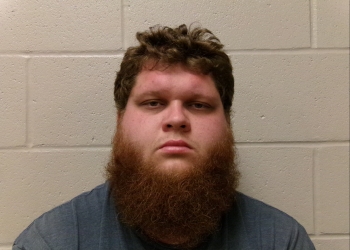 Ben Nicholas
A Bartlesville man was in Washington County Court on Monday for one count of Child Abuse. Steven Michael Bell was taken in by authorities after an investigation began on September 6.
According to an affidavit, a child went to school where he had a laceration and bump on his forehead. The child stated that his father had "slammed" his head into the table. A forensic interview was conducted where the child stated that his head was put into the table because he didn't know the words in a book he was reading. The child then said that he did not feel safe living at home with his father.
Bell was interviewed the same day, where he told authorities that he and the child were reading the book when the child started to look off at the wall, and he felt the child was "challenging his authority." Bell said that he slapped the child in the back of the head, and then the child's head hit the table because of it. After, Bell said he stayed with the child and an ice pack to make sure he didn't have a concussion.
Bell's next court date is set for September 29.
« Back to News