News
Bartlesville
Posted: Sep 11, 2017 8:58 AMUpdated: Sep 11, 2017 8:59 AM
Bartlesville Fire Department Holds 9-11 Memorial
Evan Fahrbach
The Bartlesville Fire Department held a brief ceremony to remember the 16th anniversary of the 9-11 attacks on Monday morning.
Several dozen people were on hand in front of the new fire station on S. Johnstone for the event. There was an opening prayer – followed by a flag folding – then a new flag was put at half-mast for the day.
Here are some of the opening remarks of the memorial.
A Bartlesville Fire Department truck had a flag hanging under its crane for the memorial, as well. The event ended with a moment of silence.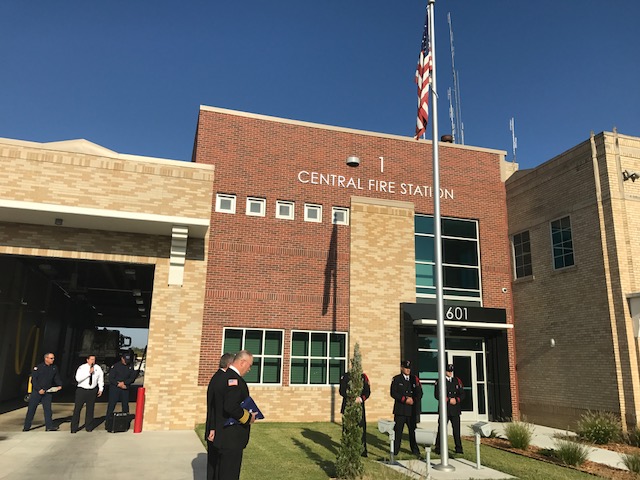 « Back to News