News
State of Oklahoma
Posted: Aug 11, 2017 9:49 AMUpdated: Aug 11, 2017 9:49 AM
Supreme Court Decisions Likely to Lead to Special Session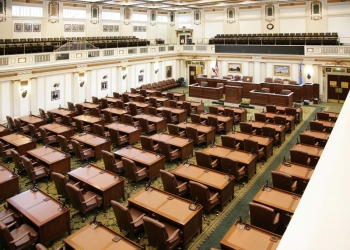 Charlie Taraboletti
Governor Mary Fallin has said the state legislature will likely have to convene in special session to deal with the effect of the court decision that declared the $1.50 smoking cessation fee unconstitutional. State Representative Earl Sears wasn't surprised by her comment. He says no decision on the session is likely to be made until the state supreme court decides on the second case that is in front of it on the 1.25 percent state sales tax on new car sales. Sears expects that decision to be made soon.
Sears says it's too early to anticipate what the legislature would do to revise the budget.
The only option that Representative Sears says is not likely is that the legislature would take no action to replace the funding.
« Back to News