News
Local News
Posted: Aug 11, 2017 4:02 AMUpdated: Aug 11, 2017 4:02 AM
New Business Construction is Under Way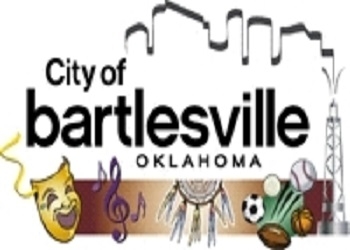 Charlie Taraboletti
Community Development Director Lisa Beeman has answered several questions on construction for Bartlesville businesses on the city's website. Accoring to city of bartlesville dot com, the dirt work underway on north U.S. Highway 75 between Aaron's rental and the Phillips 66 station is for a new Locke Supply store. The existing store, located further south on U.S. 75, will relocate to the north U.S. 75 site.
According to plans submitted to the City's Community Development Department, Braums now plans to remodel the existing store at 3820 SE Adams Road and build a new facility on south Washington Boulevard, across the street from its existing store in the Food Pyramid center. Construction is expected to start this fall.
Plans have been announced for a Panda Express restaurant at Silver Lake Village on Adams Boulevard east of Silver Lake Road. Those plans are under review by the city.
Dominos Pizza is opening a new "theater design" restaurant with a dine-in option at an existing building on the northeast corner of Tuxedo and Washington. The city's website quotes a spokesperson for the company, as saying the restaurant will open sometime this year.
The Building & Permit office confirmed that the building which formerly housed Taco Village, at 609 SW Frank Phillips Blvd., is expected to open soon under another name. Chief Building Official Robert McGuire says the business is replacing some equipment and undergoing required inspections.
« Back to News