News
Washington County
Posted: Aug 10, 2017 3:52 PMUpdated: Aug 10, 2017 3:52 PM
Brothers Have New Court Date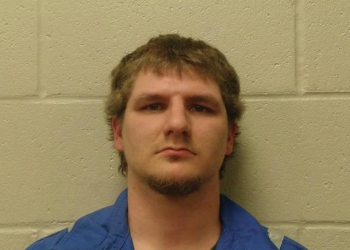 Ben Nicholas
Two Dewey brothers have waived their preliminary hearings in Washington County Court for lewd molestation and Incest. Kyle Baxter and Richard Baxter were taken into custody in May.

According to an affidavit, a Dewey police officer received a report from Washington County's office of Department of Human Services Child Welfare Division. A paternity test had been administered and Kyle Baxter had been determined the father of a child. The child is the result of sexual intercourse with Baxter's sister, which had occurred several years earlier.

According to a different affidavit, Richard Baxter showered with a minor who was thirteen at the time. Baxter told the minor that they should shower together because of "low hot water problems." The minor states that he touched her rear end, close to her genitalia.

After a forensic interview, the minor stated that she had been slapped on the rear several times while at Baxter's residence, as well as having her breasts touched on several occasions.

The minor states that Baxter would look at several pictures of of animated girls in "revealing bikinis" on his phone, and showed her one at some point before she turned 14. Then, while staying the night, the minor states that they would sleep in the same bed and that was a normal occurrence. On the last sleeping incident, however, the minor stated that she awoke to Baxter touching her breast and her genitalia area. The minor says that he did not put anything in, just touched with his hand, before kissing her on the neck.

Both the Baxter Brother's next court date is set for August 30.
(Phot of Kyle Baxter)
« Back to News