News
City of Bartlesville
Posted: Aug 10, 2017 2:55 PMUpdated: Aug 10, 2017 2:55 PM
BPD Reports That Car Thefts Have increased In Bartlesville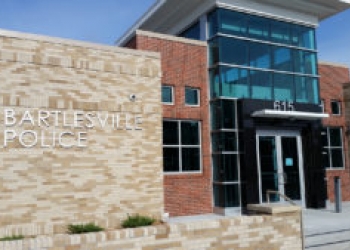 Ben Nicholas
The Bartlesville Police Department has sent out a notice saying that they have seen an increase in vehicle burglaries in August. Last month, 18 reports total from citizen who discovered items stolen from their vehicles came in to the BPD. BPD has received 17 reports so far. Police say most of the thefts occur overnight and are from vehicles left unlocked parked in residential neighborhoods.

Local Doctor Tom Britt had his vehicle burglarized sometime Sunday night to early Monday morning, and approximately $4000 dollars' worth of lifesaving equipment was stolen. The theft occurred in the Circle Mountain area.

Dr. Britt operates Gap Medical clinic, which serves the local community as an urgent care as well as family practice. Dr. Britt also volunteers his time and serves as a medic on the Police Departments special operations team. Items which were reported stolen include a custom backpack with a large amount of specialized medical supplies designed to treat extensive trauma, another bag with 50 new tourniquets destined to be donated to local law enforcement officers, and a handgun.

BPD asks for citizens to do their part to prevent crime by removing valuables from inside vehicles, keeping doors locked, and report any suspicious behavior observed. Police are asking for any help from the community to assist in the investigations regarding the recent burglaries.

All information can be reported to Crime Stoppers, as well as the Criminal Investigation Division, at (918)-338-4015.
« Back to News