News

Bartlesville
Posted: Jul 17, 2017 3:02 PMUpdated: Jul 17, 2017 3:02 PM
18 Lives Threatened for False Rape Claims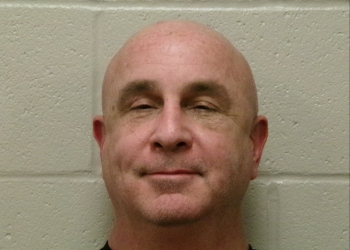 Garrett Giles
Threats of violent acts and child abuse lead to the arrest of a 57-year-old Bartlesville man. According to an affidavit, Mark Allen Hudnall was arrested for the mentioned charges.
Hudnall had several wanted posters on his Facebook page asking for several people to be brought to him dead or alive. He made the posts public so everyone could see them. There were rewards on the posters for a combined amount of $33 million.
The poster were made for false rape accusations made by Hudnall, saying his child had been raped by the people he threatened to harm. There were 18 people listed in Hudnall's rape allegation, all of which were people that work in the Bartlesville community. Hudnall has claimed that these 18 people are part of a cult.
The DHS and Bartlesville investigators watched the case closely and have determined there is cause for Hudnall's arrest.
Hudnall's next court appearance is scheduled for August 4 at 9:00 a.m. with bond set at $200,000.
« Back to News