News

Nowata County
Posted: Jul 17, 2017 10:34 AMUpdated: Jul 17, 2017 10:34 AM
Nowata Commissioners Hear About E-911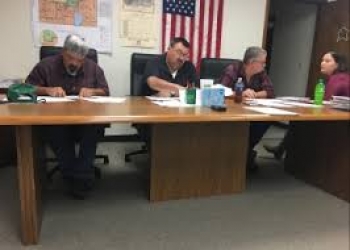 Evan Fahrbach
The Nowata County Board of Commissioners met for their regular meeting on Monday morning. The commissioners approved a detention services agreement between Community Works and Nowata County.
They also heard another presentation about E-911 and what mapping work the county needs to get done before E-911 is implemented. Previous work on collecting addresses done by the Cherokee Nation has helped move the project along. However, more mapping and address verification has to be finished in order to ensure the safety of the citizens once E-911 is in place.
The commissioners are going to look into how much it would cost to have the county surveyed all at one time. Here is Vice Chairman Curtis Barnes.
The Nowata County Sherriff's office along with the county assessor could also help with that project.
The Nowata County Board of Commissioners meets every Monday morning at nine at the Nowata County Courthouse Annex.
« Back to News