News

U. S. Congress
Posted: Jul 17, 2017 3:18 AMUpdated: Jul 17, 2017 3:18 AM
Congressman Mullen Applauds NDAA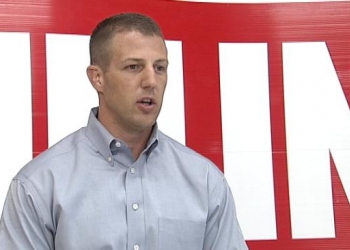 Charlie Taraboletti
Second District Oklahoma Congressman Markwayne Mullin applauded the passage of the National Defense Authorization Act.
As part of his statement, Mullin says the debt we owe to the men and women who serve in our armed forces can never fully be repaid but we can start by ensuring that when they put their lives on the line for our country, they have
the resources they need to return home safely to their families. Mullin says by enhancing our military readiness and funding a well-deserved pay raise for our service members, the NDAA delivers on a promise to repair and reform our military.
The bill includes language that extends Congressman Mullin's DOD Workforce Flexibility Act through Fiscal Year 2021. The language was originally included in the Fiscal Yyear 2017 National Defense Authorization with the help of Senator Inhofe and Congressman Russell. The DOD Workforce Flexibility Act grants flexibility in the hiring process for installations with a civilian workforce, like the McAlester Army Ammunition Plant. Temporary employees would be able to apply for permanent positions in the installation without starting from scratch in the application process.
The NDAA for FY18 provides a blueprint for repairing and reforming our military. The bill increases personnel by 17,000 in three of the four branches. It also gives men and women in uniform a 2.4% pay raise, the largest pay raise for our troops in eight years, and extends special pay and bonuses.
The bill passed the House by a vote of 344 - 81.
« Back to News