News
Washington County
Posted: Jun 06, 2017 3:08 PMUpdated: Jun 09, 2017 3:12 PM
Leathers Arrested For Huffing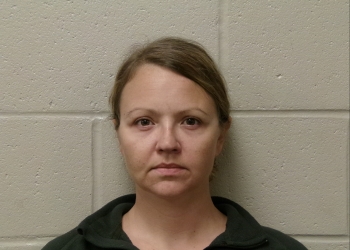 Ben Nicholas
A Bartlesville woman is in trouble again. Allison Leathers is in the Washington County Correctional Facility for driving under the influence.

According to an affidavit, officers found Leathers unconscious behind the wheel of a running vehicle. A can of air duster had been recovered from her. Another officer had observed the driver "huffing" air from the can as he approached with EMS and Fire responders.

Leathers has had recent prior charges of the same nature. Bond was set at $50,000. Her next court date is scheduled for June 21.
« Back to News