News

Weather
Posted: May 19, 2017 9:52 AMUpdated: May 19, 2017 3:50 PM
Weather Could be a Problem for Weekend Events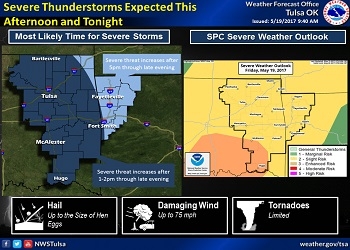 Charlie Taraboletti
There is a slight risk of severe thunderstorms this evening across much of Eastern Oklahoma and Western Arkansas, with the greatest risk south of I-44. Damaging winds and large hail are the main threats. Isolated tornadoes are possible where storms
interact with lingering boundaries, or with any bowing line segments late this evening and into the night.
A thunderstorm complex over North Central Texas into South Central Oklahoma was expected to track into East Central and Southeast Oklahoma late this morning and into the early afternoon. According to the National Weather Service, storm activity will gradually grow into one or more clusters or lines as it lifts northeast across Eastern Oklahoma and Western Arkansas tonight.
There were multiple swaths of 2 to 4 inch rains across Eastern Oklahoma from last night`s convection. Depending on how convection evolves today and whether this convection tracks over these same areas, there will be a flash flood threat. There may be some river flooding that occurs as well, but this will depend on the basins where the heavy rains fall.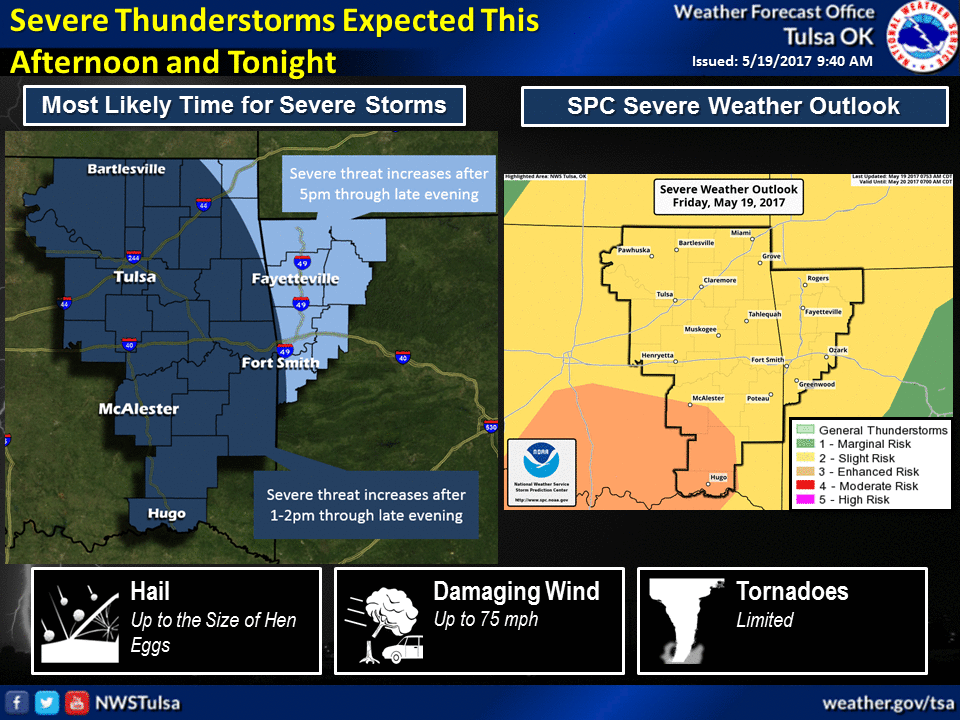 « Back to News