News

Weather
Posted: Apr 21, 2017 10:23 AMUpdated: Apr 21, 2017 10:28 AM
Caney to Crest Saturday Morning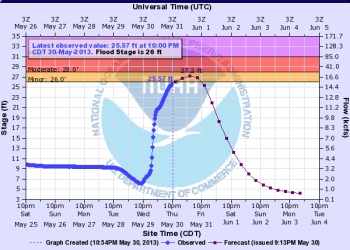 Charlie Taraboletti
The Caney River is expected to crest at 23.4 feet at Ramona Saturday morning. That's a little more than a foot and half below flood stage at 26 feet. Those numbers could change based on the amount of rain the area receives throughout the day. Administrative Chief for Washington County Emergency Management, Melissa Pitner says the area could see some minor agricultural flooding.

River levels in Bartlesville are not expected to approach flood levels. The Caney is below 7 feet as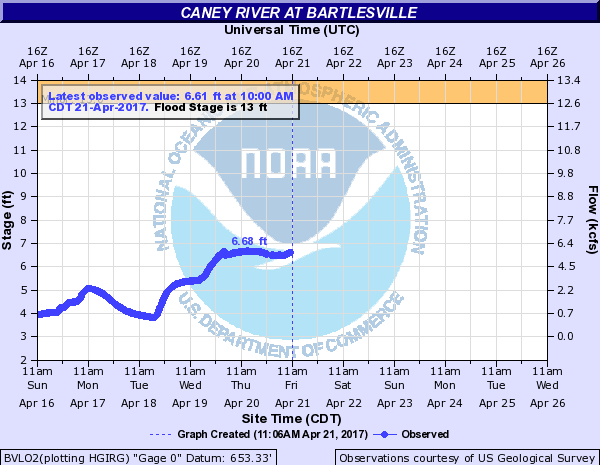 of mid-day. Flood stage is at 13 feet.
Further south at Collinsville, the Caney is expected to crest early Sunday morning at 27.4 feet. That's nearly a foot and a half above the 26 foot flood stage.
As much as four or five inches of rainfall is possible across the area. Pitner reminds you the usual precautions apply to flooding situations.

You can monitor river levels.
« Back to News