News

Washington County
Posted: Apr 19, 2017 3:30 PMUpdated: Apr 19, 2017 3:30 PM
Man Arrested For Intoxication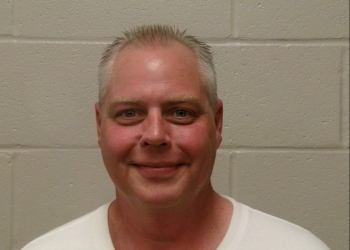 Ben Nicholas
A Washington County man was in the Washington County Courtroom after taking a test drive vehicle on a joy ride while intoxicated. Darby James Goodhard was reportedly taken into custody on Monday at an auto repair shop in Dewey. According to an affidavit, Goodhard went on a test drive in a Dodge Dart. The salesman with Goodhart says that he refused to stop twice after he began to drive in a reckless manner, speeding up to slower vehicles and almost striking them before slamming on the brakes. The salesman also says that he could smell alcohol coming from Goodhard, and was led to believe that he has a weapon with him.

Goodhard pulled into the auto repair shop, and when police questioned him and advised him to take a field sobriety test, where he refused. Police apprehended him and took him to the Washington County Correctional Facility.

Officers then went to question the owner of the shop, the owner stated that Goodhard had brought in his vehicle previously to the shop, but never showed up to pick it up.

Goodhard's next court date is set for May 8.
« Back to News