News

Local Events
Posted: Apr 19, 2017 9:23 AMUpdated: Apr 19, 2017 3:31 PM
Saturday is Operation Clean House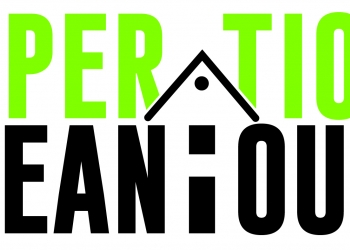 Charlie Taraboletti
In conjunction with Earth Day, several local agencies band together every year to present "Operation Clean House." The event gives Washington County residents options for disposing of hazardous household waste that can sometimes pose a problem.
The event will be held Saturday from 8 to 2 at two locations -- the Phillips 66 parking lot west of the railroad tracks on Adams Boulevard and at the Washington County District 2 Barn, 399000 W. 1500 Road in Dewey.
It's important that you know what will and will not be accepted. Please take these items for disposal. They include Compact fluorescent bulbs, household cleaners and toxins, yard care products, pesticides, herbicides, acids, caustics, paint thinners, household flammable liquids, smoke alarms, oil-based paints (no latex paint), oil-based aerosol and hobby paints, pharmaceuticals and electronics such as TVs, VCRs, mircowaves, rechargeable batteries, most electronic devices.
Items that will NOT be accepted include ammunition, bio-hazardous waste, commercially-generated waste, dioxins, explosives, household batteries (alkaline, 9-volt, D, C, AA, AAA), latex paints, pressurized gas cylinders, radioactive waste, unknown waste, trash and water-reactive chemicals.
The event is coordinated by the City of Bartlesville, Washington County, Phillips 66, ConocoPhillips, Chevron Phillips and Bartlesville Community Foundation. Event sponsors are Delaware Tribe, Dinks BBQ, Keleher Outdoor Advertising, KWON, Osage Nation and Walmart.
For more information about Operation Clean House, see Operation Clean House or contact Washington County Commissioners at (918) 534-1170.
« Back to News