News

Local Schools
Posted: Mar 20, 2017 8:02 AMUpdated: Mar 20, 2017 8:02 AM
Supt. McCauley to Recommend Huff as New A-D.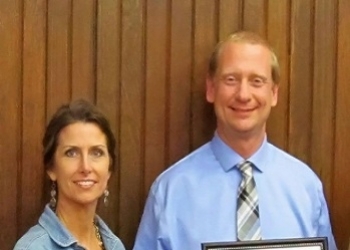 Charlie Taraboletti
Bartlesville School Superintendent Chuck McCauley plans to recommend Ryan Huff and Keri Gardner to board members to fill two consolidated administative positions tonight.
The board will be asked to designate current Central Middle School Principal Ryan Huff as the district's new Director of Athletics and Activities, effective July 1st. Part of the recommendation is that the school's Assistant Principal, Keri Gardner be named the Principal of Central Middle School as of the same date. The board adopted a cost-cutting plan in February to streamline the district's administrative positions. The plan includes replacing the current Director of Athletics position with a new position over both athletics and activities. The current positions of Bruin Academy Dean and Assistant Director of Athletics will also be combined into a single position of Bruin Academy Principal and Assistant Director of Athletics.
Ryan Huff has served as the Principal of Central Middle School since 2011. He previously taught middle school grades and coached baseball and football in the Claremore school district, going on to teach social studies and coach baseball and softball at Dewey.
« Back to News