News
Local News
Posted: Dec 25, 2016 10:49 AMUpdated: Dec 25, 2016 10:49 AM
Christmas Eve Earthquakes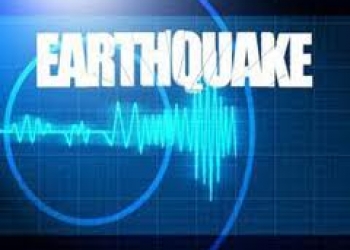 Charlie Taraboletti
The U.S. Geological Survey reports a series of small earthquakes have struck northern Oklahoma.
No injuries or damage are reported.

The U.S.G.S. reports a magnitude 3.5 quake at 10:08 p.m. Friday near Pawnee, about 75 miles northeast of Oklahoma City. The quake struck just more than nine hours after a 3.5 magnitude temblor near Mooreland, about 108 miles northwest of Oklahoma City and 135 miles west of Pawnee.
The quake near Mooreland was one of several in that area ranging in magnitudes from 2.5 to 3.3.
Thousands of earthquakes have struck Oklahoma in recent years, and many are linked to the underground disposal of wastewater from oil and natural gas operations. Regulators have ordered some injection wells be shut down and others to reduce the volume of fluids they inject.
« Back to News