News
Business
Posted: Aug 08, 2016 2:38 PMUpdated: Aug 09, 2016 7:14 AM
Silver Lake Village Announces Businesses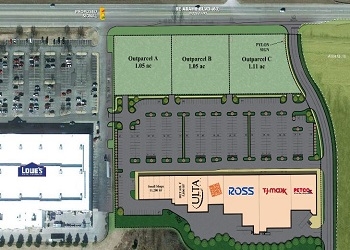 Charlie Taraboletti
The Silver Lake Village development on Adams Blvd, next to Lowe's is one step closer to reality. Bartlesville Development Administration President David Wood and Managing Director, Shopping Center Division Jeff Pape, speaking via Skype, presented the layout to the Bartlesville City Council.
The BDA board approved the 20 million dollar development in February. The BDA is committed for up to $4.3 million in cash reimbursement upon completion of phase one of Silver Lake Village. The first phase of the project consists of a minimum of 80,000 square feet of retail space along Adams Boulevard, just east of the Lowe's Home Improvement store.
The GBT Realty web-site shows Ulta Cosmetics, Ross Clothing, TJ-Maxx, Petco, and Rack Room Shoes plus room for several other smaller stores. There are also three pads that provide room for restaurants or other facilities.
When the center was announced, groundbreaking was expected to take place this year in time for businesses to open next summer.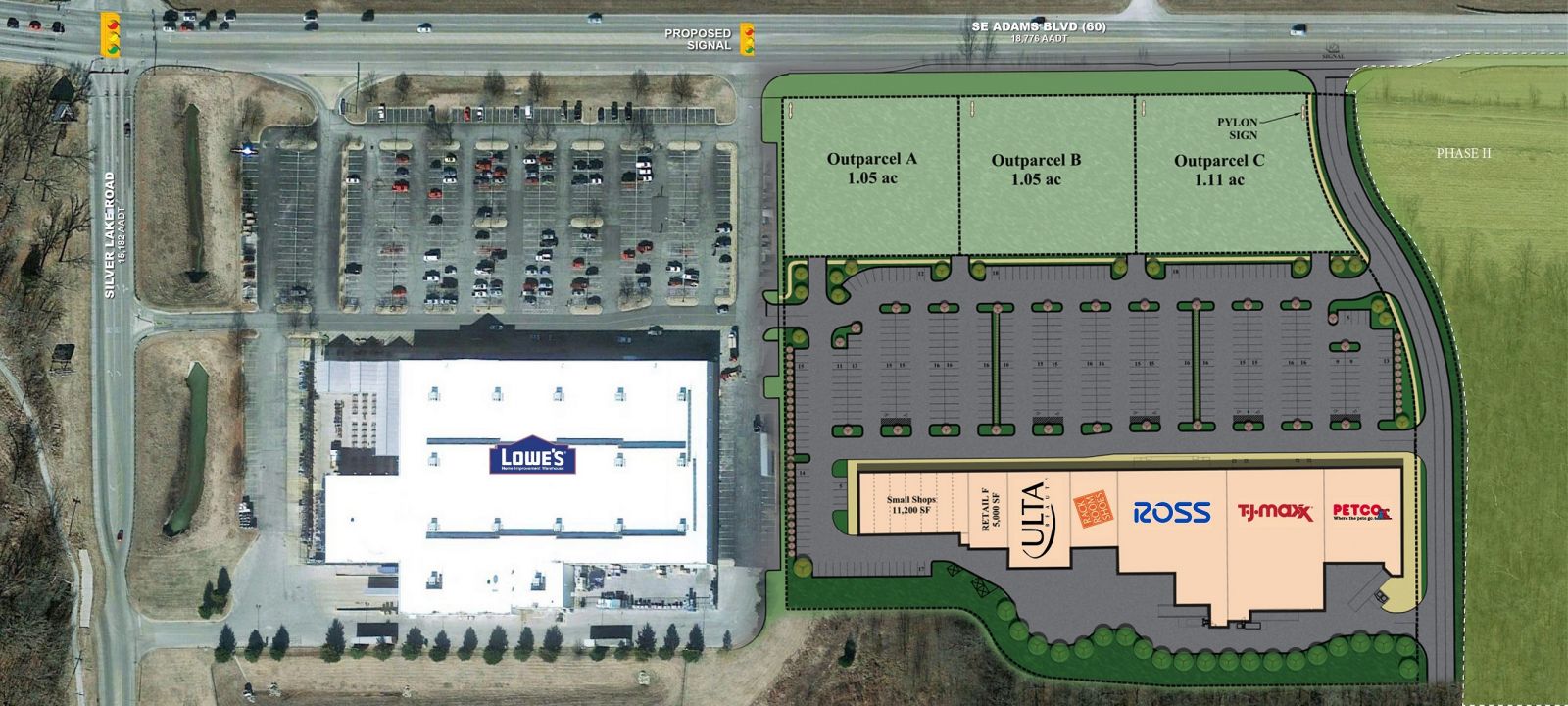 « Back to News