News
Local Non Profits
Posted: Jun 22, 2016 7:10 PMUpdated: Jun 22, 2016 7:10 PM
Boys and Girls Club Has a Busy Summer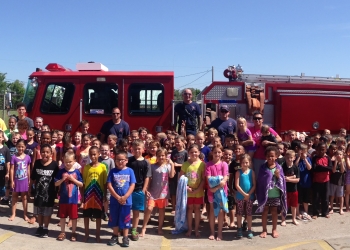 Charlie Taraboletti
The Bartlesville Boys & Girls Club's summer program is off to a rocking start. The facility is full of young people Monday through Friday 8 to 5. So far more than 500 youngsters are enrolled in the summer program and an average of 300 have been attending the Club each day. The Teen Center location on Frank Phillips continues to see success with 60 in attendance each day. Membership dues are just $10 for the entire nine-week program which also provided lunch and snacks.

Before the summer program kicked off on June 6, more than 30 staff members participated in four days of intense training, including CPR and first aid facilitated by the Bartlesville Ambulance Association and sessions with Washington County Sherriff's Department, in preparation for Club members.
The staff plans trips and activities that keep members engaged, exploring, and learning throughout the summer months. Members have already been enjoying various field trips and activities. The Club has also had many visitors, including the Bartlesville Police Department, Bartlesville Fire Department, and Bartlesville EMT.

Thanks to a partnership with Bartlesville Education Promise, members participated in a week long S.T.E.M. camp. Various projects and activities allowed science to come to life in a fun, interactive way. Bartlesville Education Promise has also provided a summer long art program for members.
The summer program will conclude on July 29th. The summer program is currently full but there is a waiting list.
« Back to News