Sports » Latest News
Sports
Posted: Sep 21, 2022 5:05 PMUpdated: Sep 22, 2022 12:33 PM
Dewey Travels to Jay for First District Game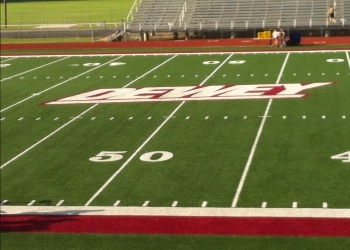 Chase McNutt
The Dewey Bulldoggers travel to Jay this Friday to start their first district play of the season. The Bulldoggers are coming off of a bye week last week, trying to fine tune some things after their loss in week two to Vinita 44-6.
Dewey Head Coach Ryan Richardson shared his thoughts on the last Vinita loss.
The Bulldoggers will head to Jay to face the Bulldogs for their first District game this season. Jay is 1-2 like the Bulldoggers, and are also coming off of a bye week the previous week.
Richardson talks about what he expects Friday against the Bulldogs.
The Bulldoggers and Bulldogs will kick off Friday night at 7 pm and we will have a final and recap for you this weekend.
« Back to Sports