News
News
Posted: Nov 21, 2023 7:18 AMUpdated: Nov 22, 2023 11:26 AM
Osage Casino Has Shooting on Tuesday, Stabbing on Sunday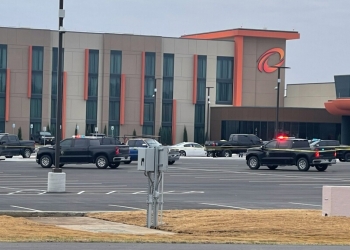 Evan Fahrbach, Tom Davis, Ty Loftis & Nathan Thompson
Update - 3:25 p.m. 11/22/2023 One person is dead after a Tuesday morning shooting at the new Osage Casino and Hotel in Bartlesville.
According to Osage Nation Director of Communications Abby Mashunkashey, earlier reports that an Osage Nation Police Officer was responsible for this shooting are false. She says neither the victim nor the suspect are tribal members; therefore, jurisdictional authority is under the Oklahoma State Bureau of Investigation (OSBI).
Osage County Sheriff Eddie Virden believes the original call to the casino was in reference to some possible stolen property and once an Osage Nation Police Officer arrived, a confrontation ensued.
OSBI Spokesman Hunter McKee told our partners at News On 6 the investigation is ongoing.
Mashunkashey says Osage Nation Police Department and Osage Casino & Hotel Security are fully cooperating with OSBI on this criminal investigation and will report all facts as soon as possible.
Osage Casino & Hotel issued a statement saying the shooting occurred in the parking lot and that no casino employees were involved. They say the safety of guests is of the highest importance and the casino hotel remains open while the investigation continues.
Osage County District Attorney Mike Fisher also confirmed that there was a stabbing that took place at the casino over the weekend. He is unable to comment on that at this time, but the District Attorney's Office will be handling that case moving forward.
These are developing stories. Bartlesville Radio will continue to update as information becomes available.
THE ORIGINAL VERSION OF THE STORY IS BELOW
There has been a shooting at the new Osage Casino and Hotel in Bartlesville.
According to sources within law enforcement, the OSBI, FBI and Osage Nation Tribal Police are investigating an incident where one person was shot on Tuesday morning.
Our news partners at News on 6 report the shooting victim is dead.
There is still a large police presence there. The casino is closed at this time.
A spokesperson with the FBI- Oklahoma City Office told Bartlesville Radio the Oklahoma State Bureau of Investigation is the lead investigative agency in this case.
Bartlesville Radio has contacted the OSBI, Osage Nation Police Department, and the Osage County Sheriff's Office for comment. As of 11:30 a.m., messages have been left with those agencies, with no response.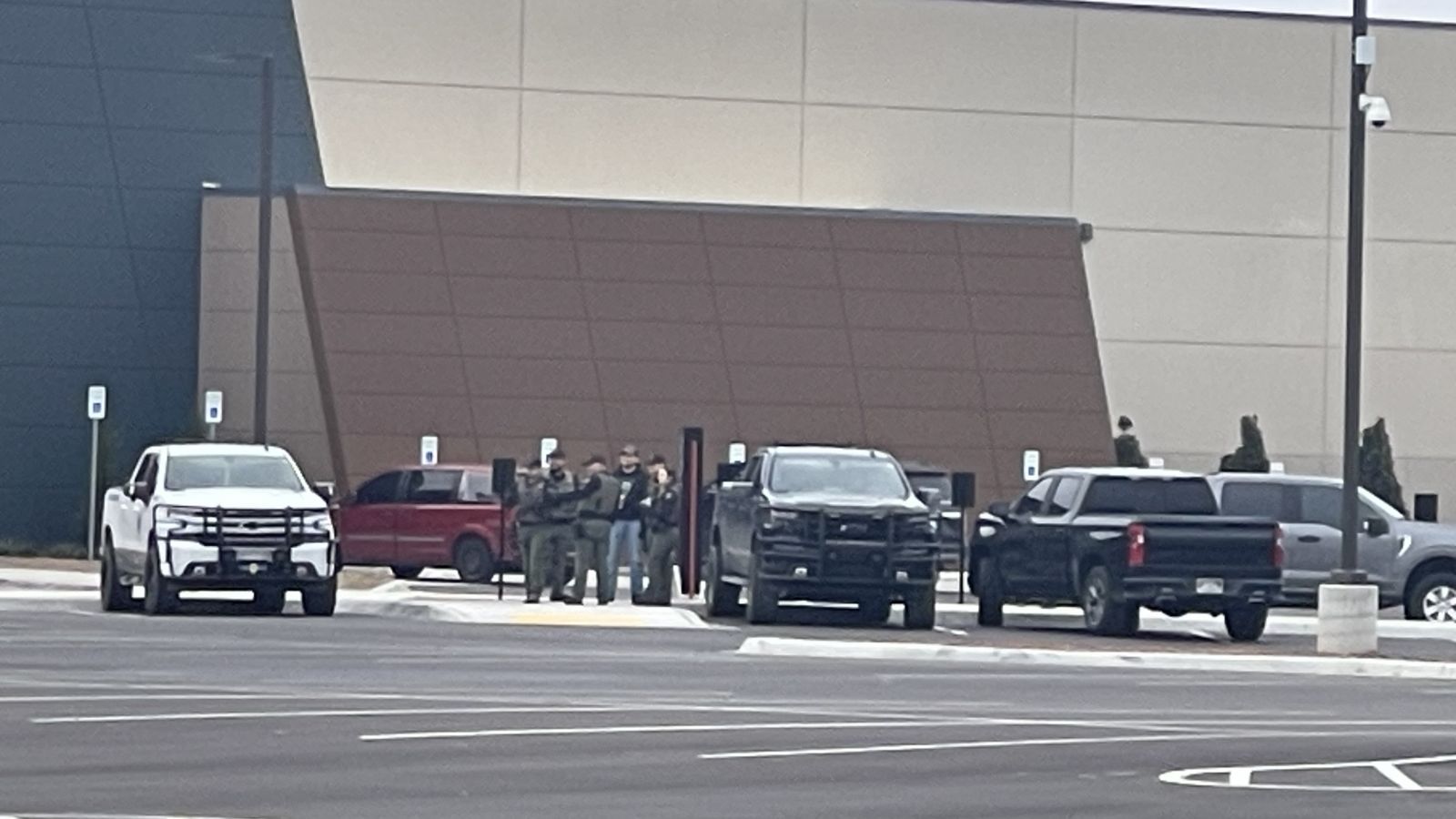 Photo by Nathan Thompson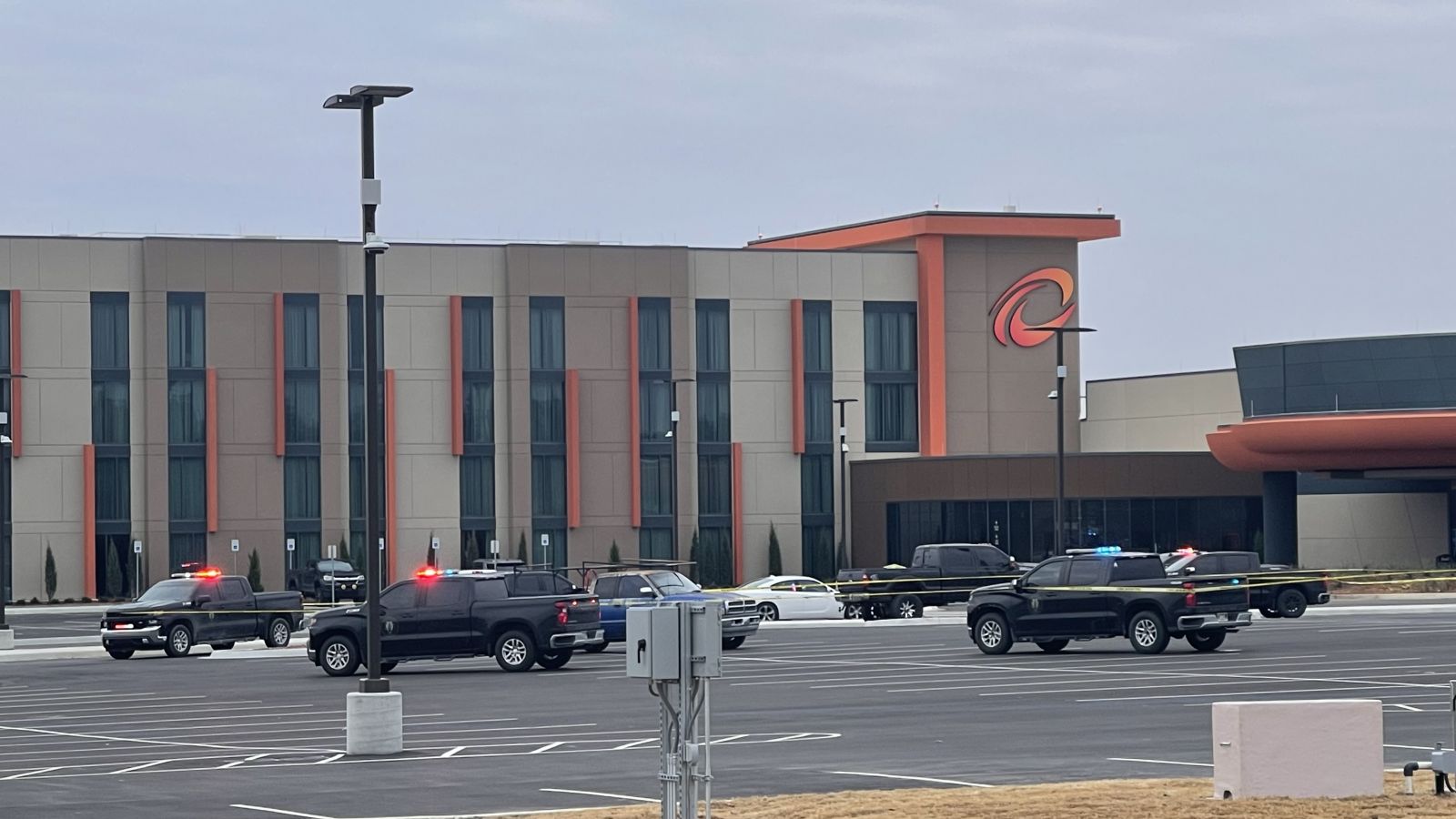 Photo by Nathan Thompson
« Back to News