News
City of Bartlesville
Posted: Sep 18, 2023 9:52 AMUpdated: Sep 18, 2023 9:52 AM
BDA, City Council to Hold Joint Meeting Tuesday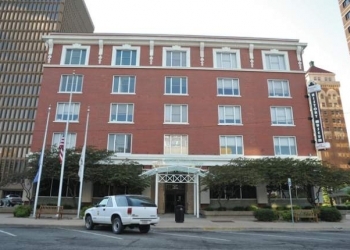 Nathan Thompson
The Bartlesville Development Authority and Bartlesville City Council will hold a special joint meeting Tuesday afternoon to discuss several incentives to bring a new company to the Bartlesville Industrial Park.
Blue Whale Materials is a lithium-ion battery recycling company that could possibly open a facility in Bartlesville. If approved, the company could receive up to $1 million from the BDA and up to $750,000 from the city of Bartlesville's economic development fund. One of the buildings is the former Keeco, LLC location which manufactured pillows.
The potential agreement would also include a warehouse location and three empty lots in the industrial park. If approved, the lease agreement would be for 10 years and the incentives would be payable over the next three years.
The joint meeting begins at noon on Tuesday in the Council Chambers at Bartlesville City Hall, 401 S. Johnstone Ave., in downtown Bartlesville. The meeting is open to the public.
« Back to News