News
Oklahoma
Posted: Sep 18, 2023 9:33 AMUpdated: Sep 18, 2023 9:37 AM
PODCAST: Congressman Josh Brecheen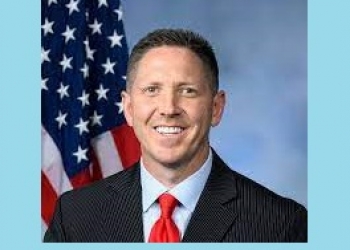 Tom Davis
As congress reviews an impeachment inquiry on President Joe Biden, in our podcast with Congressman Josh Brecheen said he is "already there."
Brecheen said it started with not enforcing the US laws governing our nation's borders. He also believes there is enough evidence to try the President on bribery and treason charges alledging wrongdoing with deals made to foreign powers by the President's son in dealings with adverserial nations.
Brecheen also harped on the economy and that our debt problem is both a Democrat and Republican problem spawned by out-of-control spending.
The congressman also invited everyon to his town hall meeting in Bartlesville on Tuesday, October 3rd 7:00pm - 8:00pm at the Bartlesville Community Center Community Hall, 300 SE Adams Blvd. in Bartlesville.
Congressman Brecheen has so far held 60 in-person town halls throughout Oklahoma's 2nd Congressional District with more to be announced for November.
« Back to News