News
Osage
Posted: May 01, 2023 5:22 PMUpdated: May 01, 2023 8:16 PM
Twister Is Back In Osage County For Movie Sequel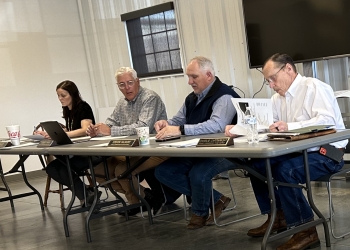 Dalton Spence
The Osage County Commissioners met in their weekly meeting and got the results of a mold testing done to the Whiting Building from Kathryn Chambers
During new business it was announced throughout last two weeks of May and the first two weeks of June that parts of the movie "Twisters" will be filmed throughout the county.
Twisters, the sequel of the 1996 thriller Twister, which had parts filmed in Osage County, is expected to be released in July 2024.
The Osage County commissioners meet every Monday at 10 a.m. at the OSU Extension Building.
« Back to News