News
Washington County
Posted: Aug 02, 2018 3:27 PMUpdated: Aug 02, 2018 3:28 PM
Bartlesville Man Accused of Voter Fraud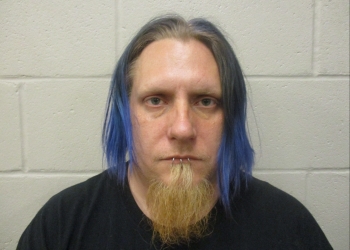 Max Gross
A Bartlesville man is being accused of fraudulently voting in the most recent primary election in June. William Hines is facing felony charges of voting illegally.
According to an affidavit, Hines completed registration for an in-person absentee ballot and cast his vote on June 21 at the Washington County Courthouse. Hines then went to his regular polling place and cast a second ballot on June 26.
Multiple attempts by police to locate Hines were unsuccessful. His phones have been disconnected and no answer was found at his two listed addresses.
Hines' voter application form shows that he signed his name swearing that he will not mail in a ballot or vote at his regular polling place.
Bond for Hines was set at $1,000.
« Back to News