News
Local News
Posted: Jan 18, 2018 10:52 AMUpdated: Jan 18, 2018 10:52 AM
UPDATE: One Person Dead from Wednesday Shooting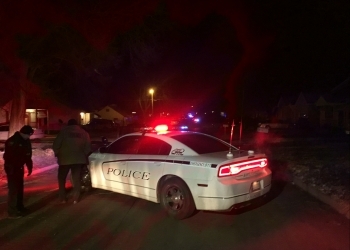 Charlie Taraboletti
Bartlesville Police and agents of the Oklahoma State Bureau of Investigation worked through the night investigating an officer involved shooting in the 1600 block of SW Maple. The incident began at approximately 9:30 Wednesday evening.
According to Captain Jay Hastings, six Bartlesville Police Officers were at the home in the process of serving a search warrant for the sale of illegal drugs. Four Officers entered into the home and encountered 50-year-old Mike Anthony Livingston who was the suspect in the sale of illegal drugs.
While police were taking Livingston into custody Officers heard shots and two Officers were struck with some type of projectile. The shots came from 72-year-old Geraldine Townsend who is believed to be Livingston's mother.
Officers saw Geraldine Townsend pointing what appeared to be a semi-automatic handgun at them and one officer returned fire striking Townsend once in the upper body.
One of the officers and Townsend were transported to Jane Phillips Medical Center where Townsend later died from her injuries. The Officer transported to the hospital received a facial injury and underwent surgery Thursday morning to remove a projectile.
The weapon Townsend used appeared to be some type of high powered pellet handgun which resembled a real gun.
Mike Anthony Livingston was arrested and transported to the Washington County Detention facility on drug and weapon related charges.
The OSBI is handling the investigation and it will be reviewed by the Washington County District Attorney. Since the OSBI is the investigating agency, Bartlesville Police Department is not releasing any further details on the incident.
« Back to News