News
Local Events
Posted: Dec 25, 2016 11:26 AMUpdated: Dec 24, 2016 11:26 AM
JPMC to Offer Diabetes Classes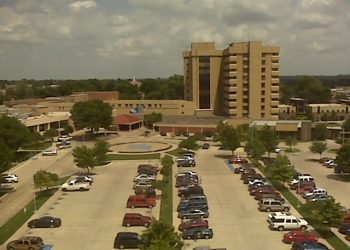 Charlie Taraboletti
Jane Phillips Medical Center will offer a series of educational diabetes prevention classes starting next month. The program will run on Wednesdays, January 11th through April 26th from noon to 12:45. The classes will be held in the first floor classroom at Jane Phillips Medical Center, 3500 SE Frank Phillips Boulevard in Bartlesville.
The Jane Phillips diabetes prevention program is a lifestyle change intervention. It follows the national diabetes prevention program led by the Centers for Disease Control and Prevention. It is proven to prevent or delay the onset of type 2 diabetes.

You will learn how to eat healthy, add physical activity to your routine, manage stress, stay motivated, and solve problems that can get in the way of healthy changes. Diabetes prevention program classes meet once a week for 16 weeks, then monthly to maintain healthy lifestyle changes.
For more information about costs, insurance coverage or to register, please call Jane Phillips Wellness Center, 918-331-1102. Registration deadline is January 4th.
« Back to News