Sports » Latest News
Sports
Posted: Jul 01, 2022 7:15 AMUpdated: Jul 01, 2022 8:16 AM
Winget Begins on Friday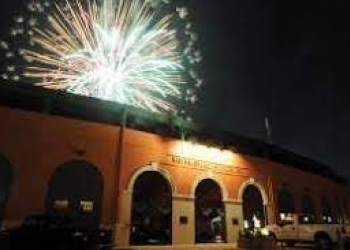 One of the biggest weekends in Bartlesville sports is here, as the Doenges Ford Indians host the 53rd annual Glen Winget Tournament out at Bill Doenges Memorial Stadium.
Five games will take place each of the next four days in downtown Bartlesville, with the Indians playing the scheduled 8:00 PM game each night until bracket play begins on Monday.
Five teams from Oklahoma along with three from Arkansas and two from Missouri will be here for the event.
Indian's manager and Director of the Winget John Pannell says it's a special weekend.
Bartlesville stands at 18-8-1 on the year. The Indians took two games from the OKC Travelers during an Oklahoma Collegiate League double-header on Tuesday. Bartlesville will be at full strength pitching and should be in good shape for trying to win their own tournament.
The Tribe will face three teams they are familiar with in pool play, in Springfield Kickapoo, Fort Smith, Arkansas and Three Rivers on Friday, Saturday and Sunday respectively.
Pannell says his club will have a chance if they can do two vital things.
Dozens of kids shagged balls while the club took batting practice on Rigdon Field on Thursday night in preparation for the event.
A scheduled 8:00 PM first pitch for the Indians on Friday vs. Kickapoo – a contest we will air for you on KWON – AM 1400, FM 93.3 and 95.1. You can watch the game online at KWONTV.com.
The Indians are looking for their first Winget title since 2018.
63rd Winget

Friday
11 3 Rivers v Bville Braves
1:15 Ft Smith v Bryant
3:30 MH v Hillcrest
5:45 Mudcats v Southern Ele
8:00 Indians v Kickapoo

Saturday
10 Hillcrest v SE
12:30 MH v Mudcats
3:00 Kickapoo v Braves
5:30 Bryant v 3 Rivers
8:00 Indians v Ft Smith

Sunday
10 Hillcrest v Mudcats
12:30 SE v MH
3:00 FS v Kickapoo
5:30 Bryant v Braves
8:00 Indians v 3 Rivers
« Back to Sports