Sports » Latest News
OKWU Golf
Posted: May 17, 2019 3:30 PMUpdated: May 17, 2019 4:31 PM
OKWU Women's Golf Wraps up Nationals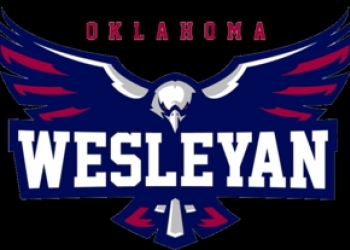 Oklahoma Wesleyan women's golf wrapped up play at the NAIA Women's Championships at Lincoln Park Golf Club in Oklahoma City on Friday. The Lady Eagles had quite a few notable performances at the national event.
Korena Allis was the top OKWU scorer at +14, which put her in a tie for 34th place. Allis became the first OKWU golfer to ever make the cut at the national tournament. Jordan Leonard shot a +15, narrowly missing the cut. Ashlynn Phipps, Sonnie Palmatary and Tiffani Natera also missed the cut.
The Lady Eagles five golfers shot a 343 on day one followed by a 316 on day two. Unfortunately, the team did not make the cut either. OKWU won its second Kansas Collegiate Athletic Conference title in the last three years during the regular season.
« Back to Sports