Sports » Latest News
Sports
Posted: Mar 08, 2017 10:22 PMUpdated: Mar 08, 2017 11:22 PM
OKWU-Tabor Baseball Moved A Day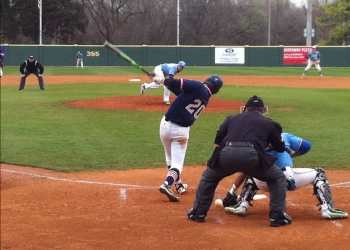 Two top 10 teams in the NAIA will battle at Hillsboro, Kansas on Thursday and Friday as Oklahoma Wesleyan University ranked second takes on ninth ranked Tabor College. The games were suppose to play Friday and Saturday, but the latest weather forecast forced the games to be played Thursday and Friday. Here's the updated schedule:
Thursday, March 9- 2 P.M. 9-inning game
Friday, March 10- Noon (DH)
The Eagles are 20-3 overall and coming up a sweep over Roosevelt, Illinois earlier this week. Meanwhile, the Bluejays are 17-4 overall this season.
« Back to Sports