Sports » Latest News
OKWU basketball
Posted: Mar 08, 2018 4:19 PMUpdated: Mar 08, 2018 5:20 PM
OKWU Basketball to Face Top-Seeded IU East in Second Round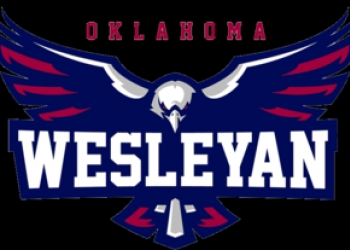 The Oklahoma Wesleyan men's team will have a stern test in the second round of the NAIA National Tournament. With just 16 teams remaining the nation's elite teams will rise to the top and the Eagles will have to prove themselves amongst the best.
OKWU will be facing the tournament's top seed in IU East who knocked off Voorhees University 91-79 in the opening round on Wednesday. IU East comes in boasting a 32-2 record on the season and having won 26 consecutive games. Eagles head coach Donnie Bostwick thinks defensive pressure is the Red Wolves key to success.
OKWU is coming off a nail-biting 83-75 overtime victory over Bethel on Wednesday. Junior guard Jake Feickert was a huge piece in the win as he scored a career-high 24 points. The Eagles were no stranger to gutting out close games in the regular season. Bostwick thinks his team learned the hard way after some close losses early in the season.
The Eagles and Red Wolves will tipoff bright and early at 8:30 a.m. from the Sanford Pentagon in
Sioux Falls, South Dakota. James Westling will have the call on 99.1 FM—1500 AM KPGM.
« Back to Sports