Sports » Latest News
Sports
Posted: Aug 08, 2017 7:06 AMUpdated: Aug 08, 2017 8:06 AM
Lady Bruin Softball/Volleyball Starts Tuesday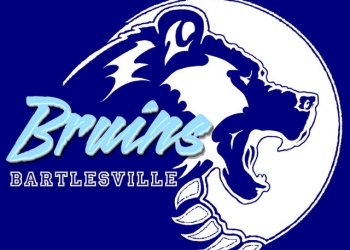 Fall sports offically begin for Bartlesville High School on Tuesday.
The Lady Bruin softball team travels to Enid for a double-header at 2:00 and 4:00. BHS softball is trying to bounce back from a 13-22 record a season ago. The schedule early on should help Bartlesville get over some early-season issues. Bartlesville head softball coach Craig Hampton.
After traveling to Enid, BHS softball has home games against Barnsdall on Friday and Muskogee on Saturday.
Also, the BHS volleyball team begins play on Tuesday evening at home against Sand Springs. it will be a 6:30 start time for varsity. The Lady Bruins went 13-19 in 2016, but finished the season strong.
After Sand Springs Bartlesville is off until the following Tuesday when Bishop Kelley comes to town.
« Back to Sports