Sports » Latest News
Sports
Posted: May 17, 2018 7:38 AMUpdated: May 17, 2018 8:38 AM
Lady Bruin Golfer Makes All-State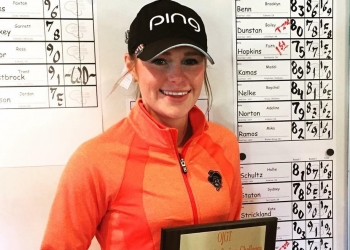 The accolades keep on rolling in for Bartlesville golfer Faith Hopkins.
Hopkins took home the individual 6A State Championship right in her own back yard a couple of weeks ago. She is now officially a member of the Oklahoma Coach's Association All-State team. Hopkins is one of two east-side 6A girl's represented on the team. Natalie Gough of Bixby, who finished second just behind Hopkins at state is the other.
All of the Lady Bruins qualified for 6A State, which was held this May at Hillcrest Country Club in Bartlesville.
« Back to Sports