Sports » Latest News
Sports
Posted: Oct 11, 2017 7:26 AMUpdated: Oct 11, 2017 8:26 AM
Lady Bruin Basketball Starts Practice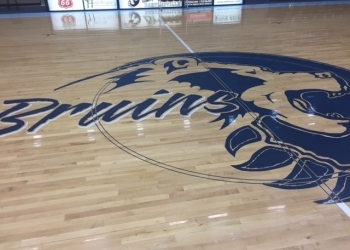 It is only mid-October, but high school basketball is here -
Most teams across the state have begun practicing in the past week or so. We are still about five or six weeks away from game-action on the hard court.
Teams could officially start practice back on Oct. 1. At Bartlesville High, the girls' basketball squad will have its first official day of practice on Wednesday. The Lady Bruins were four-points away from making state this past season – and with four of their five starters returning – everything looks to be coming together in Krista Binam's third year as Bartlesville's head coach.
Binam talks about the squad's motivation for the upcoming season.
BHS went 16-10 en route to the 6A Area Consolation finals. The Lady Bruins lost to Booker T. Washington by three-points. 46-43, with a trip to the state tournament on the line.
Bartlesville basketball will open up with a girl's and boy's double-header at home against Bishop Kelley on Dec. 5.
« Back to Sports