Sports » Latest News
Sports
Posted: Oct 12, 2017 10:35 AMUpdated: Oct 12, 2017 11:39 AM
Kyle Ppool Talks BHS - Sapulpa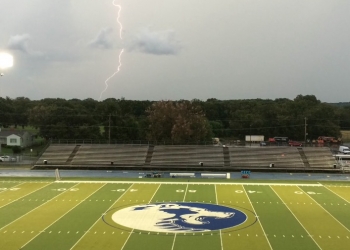 Bartlesville football will have to wait until Friday to get back in game action.
The Bruins are coming off their second bye-week of the year. BHS is getting set to host Sapulpa at Custer Stadium. For the second-straight game, two teams that have yet to win a game on the field are hooking up. The Chieftains are 0-6. Bruin quarterback Noah Sunday played one of his best halves of the year in the second half against Ponca City in his last game action. His improvement has carried over into the off-week. Here is Bartlesville interim head coach Kyle Ppool.
It will be a 7:00 PM kick on KWON – AM 1400 and FM 93.3. BHS picked up its first district win by forfeit against Capitol Hill last week. Officially the Bruins record will be 1-5 going into friday night's game.
Listen to the full Coaches Show on the Coaches Show Page.
« Back to Sports