Sports » Latest News
Sports
Posted: Jul 28, 2017 6:35 AMUpdated: Jul 28, 2017 1:34 PM
Indian's Game Postponed on Friday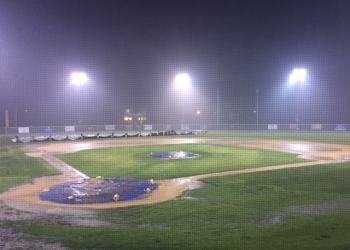 The Doenges Ford Indians went 1-1 during their first day in the Oklahoma State Legion baseball tournament on Thursday. Now Bartlesville's American Legion baseball team faces elimination on Friday the event.
The Indians will take on the Ardmore Cardinals again for their season. First pitch is 5:30 p.m. - there was rain in the Coweta area on Thursday night that has caused the tournament to be postponed.
Bartlesville beat Ardmore 10-4 on Thursday afternoon to open up the tourney. Grant Yardley threw seven strong innings on the mound, and the Indians came from behind early to win. Yardley gave up three runs on eight hits and kept his squad in the game. Bartlesville did most of its damage in the eighth, when the Indians struck for eight runs to steal the win.
That victory advanced the Indians to a winner's bracket game against the Southwest Shockers and that's when Bartlesville ran out of steam. Indians only managed one run against the Shockers as they topped Bartlesville 10-1. The Indians strung together seven hits but couldn't scratch any more runs across the board.
We will the join the broadcast in progress at 5:45 on KWON AM 1400-- FM 93.3.
« Back to Sports