Sports » Latest News
Sports
Posted: Jul 11, 2018 7:38 AMUpdated: Jul 11, 2018 8:38 AM
Indian's Back at Three Rivers on Wednesday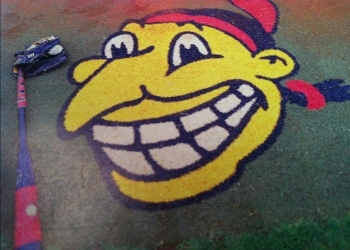 After the high of winning the Glen Winget, Bartlesville will try to start the final stretch of the season off right on Wednesday evening.
The Doenges Ford Indians are right back after it, as Bartlesville travels to Checota for a double-header against Three Rivers. The Indians are 3-3 against the Bandits this summer – so Wednesday's games will mark the 7th and 8th times the two teams have played this year.
Despite some lower scoring affairs at the end of the Winget Tournament – Bartlesville continues to put up outrageous offensive numbers this season.
The Indian's are hitting .344 as a team. Bartlesville has all of its regular nine starters batting at .250 or above, with eight of the nine hitting over .300.
The Indians have 48 extra base hits in 28 games this season.
They are, of course, led by Braden Beasley. The Glen Winget MVP has 10 doubles, a triple and a home run on the year. Beasley is hitting a team-high .407 on the season.
First pitch between Bartlesville and Three Rivers at 6:00 PM.
We will have the play-by-play from Checota on KWON – AM 1400 and FM 93.3. Max Gross on the call.
The Indians are 18-10 and have won six of their last seven.
« Back to Sports