Sports » Latest News
Sports
Posted: Apr 13, 2018 7:24 AMUpdated: Apr 13, 2018 8:24 AM
First District Test for BHS Soccer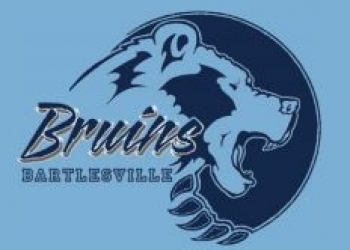 Both the Bartlesville High soccer teams are two of the hottest teams in Class 6A - but now the real test begins.
Both the Lady Bruins and Bruins will try to keep their win streaks alive on Friday at Broken Arrow during their fourth district double-header of 2018.
BHS has won its first three district games on both the girls and the guy's side.
The boy's streak has been particularly impressive because of the margin of victory. The Bruins have outscored their opponents 22-0 through the trio of district contests against Ponca City, Enid and Muskogee. The schedule is a bit back loaded, and the tougher games start tonight. Here is Bartlesville boys head soccer coach Vladan Glavonic.
The Tiger boys are also 3-0 in district play. The Lady Bruins are trying to win their fifth game in a row, and they are especially going to need to play well on Friday. Broken Arrow is undefeated in girls' soccer at 10-0, overall.
Kick off for the ladies at 6:00 and the boys at 8:00.
« Back to Sports