Sports » Latest News
Sports
Posted: Oct 11, 2017 7:32 AMUpdated: Oct 11, 2017 8:32 AM
Fall Sports Winding Down at BHS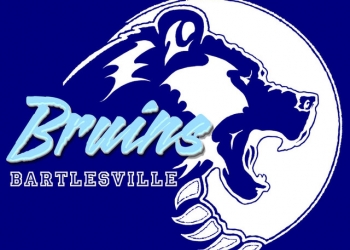 Continuing with Bartlesville High news, BHS volleyball had its season come to an end last night. The Lady Bruins lost to Southmoore in the first round of the 6A Regionals in Jenks.
Also, the Bartlesville Cross Country teams won a conference title yesterday. Both the boys and girls took first place in the Frontier Valley Conference meet. This is the final tune up for BHS cross country prior to regionals, which start in about a week and a half. Here is Bruin head cross country coach David Ayers.
Regional assignments for 6A cross country should be announced in the coming days, we will have more on that as it is available.
« Back to Sports