Sports » Latest News
Sports
Posted: May 08, 2017 9:57 AMUpdated: May 08, 2017 10:57 AM
Epperson - Gerrish - Place at Tennis State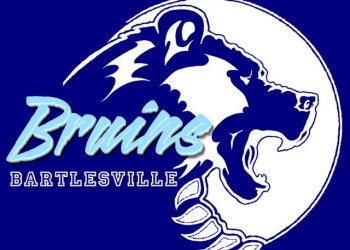 Lady Bruin tennis great Erin Epperson wrapped up a tremendous career on Saturday at the 6A State Meet.
Epperson finished just shy of her second straight state title. Epperson lost to Andi Williams of Jenks in the championship match, 6-4, 6-2. Epperson's only two loses the last two years were to Williams.
Epperson finished second in the state, and wraps up the season going 30-2. Epperson went 55-2 over her final two seasons at number one singles for Bartlesville High girl's tennis.
And Bartlesville's Kelly Gerrish did outstanding at state, as well. She finished seventh at number two singles. She went 3-2 in the event and won her final match to place.
« Back to Sports