Sports » Latest News
OKWU Baseball
Posted: May 01, 2019 3:08 PMUpdated: May 01, 2019 4:08 PM
Eagles Take Home Several Conference Honors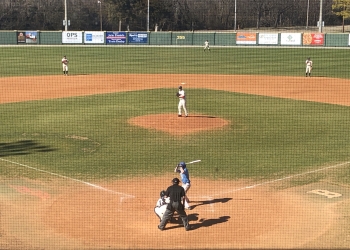 Postseason awards in the Kansas Collegiate Athletic Conference were announced on Wednesday and to no surprise the conference champions Eagles cleaned house.
Superstar Shortstop Austin Sojka took home KCAC Player of the Year honors. Sojka is among the top players in the nation having recently been named to USA Baseball Golden Spikes Award watch list alongside some of the top Division I players in the country. Sojka is ranked the top 10 in the NAIA in several hitting categories including batting average, slugging percentage and runs scored.
First-year head coach Kirk Kelley also took home KCAC Coach of the Year honors. Kelley led the Eagles to 39 wins and a third consecutive bid to the NAIA National Tournament.
The Eagles had several other players receiving honors. Members of the All-KCAC first team include Sojka, John Lantigua, Drenis Ozuna, Tyson Cronin and Michael Anderson. Also, All-KCAC second team members were Rylee Peterson, Colton Kelly, Danny Perez and Ryan Sandifer.
The Eagles open play in the KCAC in Great Bend, Kansas on Thursday at 11 a.m. against Kansas Wesleyan.
« Back to Sports