Sports » Latest News
OKWU Baseball
Posted: Apr 30, 2019 4:56 PMUpdated: Apr 30, 2019 5:56 PM
Eagles Prepare for KCAC Tournament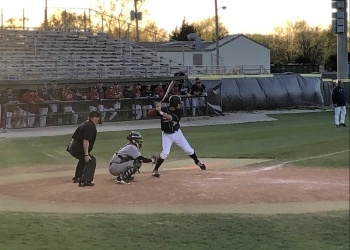 Oklahoma Wesleyan baseball comes in at No. 12 in the final update to the NAIA coaches' poll. The Eagles have held steady in the top 25 all season long, ranking either No. 12 or No. 13 in each of the six regular season polls that were released.
The Eagles know they will be headed to the NAIA National Tournament after winning the Kansas Collegiate Athletic Conference regular season championship. OKWU will now switch its focus to the KCAC tournament which will now start on Thursday after poor weather being forecasted on Wednesday in the event's host city of Great Bend, Kansas.
OKWU has been led on the field by senior shortstop Austin Sojka this season. Sojka ranks second in the nation with a .477 batting average. The senior says the team can achieve quite a bit in the postseason if it stays within itself.
The Eagles open up the KCAC against Kansas Wesleyan at 11 a.m. on Thursday. OKWU is the defending champion of the event.
« Back to Sports