Sports » Latest News
Sports
Posted: Apr 09, 2018 7:26 AMUpdated: Apr 09, 2018 8:26 AM
Eagles Back on Track in KCAC Play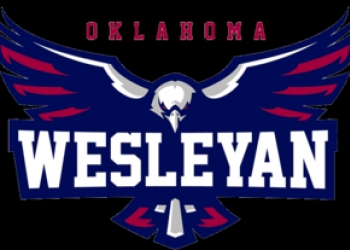 The Eagles won't be kept down for long.
Oklahoma Wesleyan got back on track in Kansas Colligate Athletic Conference play this past weekend.
OKWU swept Kansas Wesleyan in three straight games. OKWU won a double-header on Saturday, 10-0 and 11-2. Sunday's series finale also went to Wesleyan, 10-3.
Juan De La Cruz was the big hitter on Sunday's win, as he went 3-3 with three RBIs and three runs scored. OKWU (36-4, 20-4) gave up five runs over 27 innings, which is good for a staff Earned Run Average of 1.67.
Starting pitching was obviously solid – and a veteran Eagle bullpen guy continued his dominance. Landon Williams threw an inning and a third scoreless to close out the second game on Saturday. Williams leads Oklahoma Wesleyan with six saves on the year – he has given up only three earned runs in a team-high 16 appearances. OKWU head coach Matt Parker talks about Williams.
The three conference wins gives Wesleyan a 1.5 game lead over Friends for the lead in the KCAC. OKWU is off all week until Friday, when the Eagles start a non-conference series with Crowley's Ridge, Arkansas.
« Back to Sports