Sports » Latest News
Dewey Basketball
Posted: Dec 14, 2018 9:12 PMUpdated: Dec 14, 2018 10:12 PM
Doggers Win Barn-Burner over Caney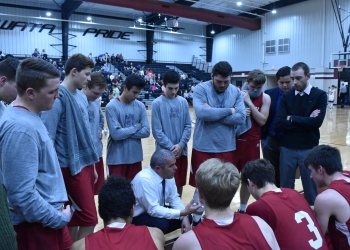 The Dewey Bulldoggers earned their first win of the season, 76-74, in a hard-fought battle against Caney, Kansas. Cayden Baughn exploded for a career-high 34 points.
Baughn's focus at the free throw line proved to be a turning point in the fourth quarter. With just over three minutes left, Baughn was fouled from behind while driving the lane. A Caney player immediately picked up a technical foul. Baughn converted four straight from the foul line to give Dewey the lead at 65-62.
Baughn made 12 field goals in the game, but a critical assist to Kaleb Hull sealed the win.
Hull scored a season-high 10 points, all of which came in the paint. Hayden Thornton also had 17 points. Dewey moves to 1-6 on the season.
Dewey head coach Lance Knight say it is a treat getting to play this rivalry series every year.
The Doggers will not play again until January 4 at Pawhuska.
« Back to Sports