Sports » Latest News
Dewey football
Posted: Oct 04, 2018 3:48 PMUpdated: Oct 05, 2018 8:21 AM
Doggers Try for First District Win Against Beggs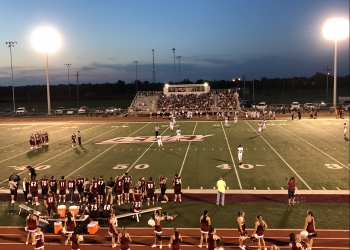 The Dewey Bulldoggers enter week six of the high school football season on a three-game losing streak after dropping its first two district games in convincing fashion. The path doesn't get any easier for Dewey in its attempt to face the gauntlet that is 2A District 3. The one-and-four Doggers will face a top-fifteen team in Beggs. The Golden Demons played in the 3A state championship a year ago when led by current Bartlesville head coach Lee Blankenship.
Dewey head coach Tyler Caid talks about the Doggers gameplan.
The Doggers offense put themselves in a better position last week scoring 16 points against Haskell. Caid likes the mobility that Kale Carner brings at quarterback since he was moved to the position before the Victory Christian game two weeks ago. Caid says he's seen steady improvement from Carner in every game he's started at quarterback.
The Doggers try for their first district win on Friday night from Bulldogger Stadium. Kickoff at 7 p.m. Radio coverage will start at 6:45 p.m. on KRIG 104.9 FM.
« Back to Sports