Sports » Latest News
Dewey Basketball
Posted: Feb 13, 2018 9:32 PMUpdated: Feb 13, 2018 10:32 PM
Dewey Topped by Caney on Senior Night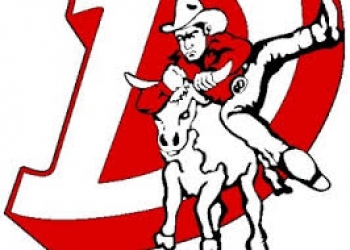 The Dewey Bulldoggers were ousted by Caney Valley on senior night, 79-to-68. The Doggers kept it close early on but the Bullpups were lights out from beyond the arc in the win.
Dewey trailed by five entering the second quarter and Caney Valley extended its lead with a three-point barrage. Carter Brown hit four three-pointers in the quarter contributing to his game-high 28 points. The Bullpups knocked down thirteen triples in the win.
The Bulldoggers were down by as many as 20 points late in the contest but they were able to trim the deficit to 10 in the fourth quarter. Senior Hayden Thornton tried to carry the team in the comeback effort with 22 points on the night. This hard-fought bucket inched the Doggers closer.
The Doggers ultimately fell short and have lost three of their last five games to end the regular season. Dewey will need to regroup before opening up the district playoffs against Cascia Hall at home on Friday.
« Back to Sports