Sports » Latest News
Dewey football
Posted: Sep 08, 2017 9:33 PMUpdated: Sep 08, 2017 10:33 PM
Dewey Rolls Over Pawhuska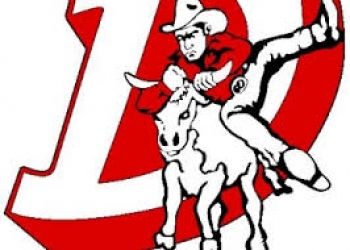 The Dewey Bulldoggers Doggers put on a show in front of the home crowd at Bulldogger Stadium with a 43-6 win over Pawhuska on Friday night. For the second consecutive week Dewey earned a win in blowout fashion.
The Doggers got the scoring started early in the first quarter when Blake Timmons scampered in to the endzone on 54-yard keeper.
The Doggers then quickly pounced on a Pawhuska fumble and Falen Kight would sprint in for another touchdown on the next play. Timmons would add another four-yard rushing score to make it 21-0 at the end of the first quarter.
Pawhuska would get on the board on a Hunter Reed one-yard run touchdown for its only socre of the game to make it 35-6 at halftime. Dewey's starters only played one series in the second half and it was capped off on a nice catch and run by Cole Brown on a pass from Blake Timmons for a 53-yard score, It was the only passing touchdown of the game.
The Doggers move to 2-1 and will travel to Vinita next week. As for the Huskies, they will travel to Hominy next Friday.
« Back to Sports