Sports » Latest News
Sports
Posted: Jun 27, 2020 6:21 AMUpdated: Jun 27, 2020 7:21 AM
Coverage of City Championship on KWON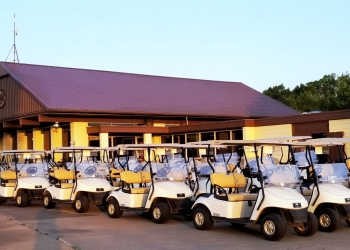 Saturday marks day No. 1 of the Jim Curd Sr. City Golf Championship, sponsored by Dink's Real Pitt Barbecue, as the best golfers in Bartlesville will duke it out for the city crown.
New this year, the tournament will be split up between Adam's Golf Course on Saturday and Hillcrest Country Club on Sunday.
Jimmy Howe, the head pro at Adam's, talks about this year's city championship.
There will be a number of familiar names back in this year's edition, as many former city champions will try their luck once again. Howe previews the field.
The championship flight should tee off just after noon on Saturday, with some of the other flights teeing off much earlier.
KWON – AM 1400 and FM 93.3 will have coverage of the tournament both on Saturday and Sunday.
Tune in to hear scoring updates, interviews and play-by-play from the course, as a city champion will be crowned on Sunday evening about 5:00.
Coverage should begin just after 2:30 PM on Saturday and Sunday.
« Back to Sports