Sports » Latest News
Caney Valley Football
Posted: May 16, 2019 4:13 PMUpdated: May 16, 2019 5:13 PM
Caney Valley Football Ready for Spring Practices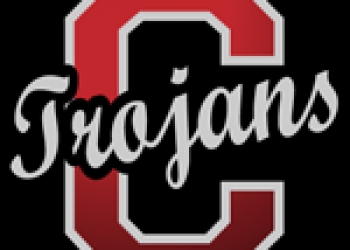 Caney Valley football is going through a time of transition as it enters the 2019 spring practice session. The Trojans will have to adjust to life without quarterback Christian Colbert, a stupendous athlete who plans to attend Kansas Wesleyan University to continue his athletic career.
The Trojans are one a few teams around the state that will not begin spring activates until next Monday. Head coach Stephen Mitchell says with graduations and other end-of-the-year activities going on it would be hard for his players to have 100% focus during practices. Mitchell says working in more variation on offense will be a big emphasis when practices start up.
Sorting out the quarterback position will also be a priority for the Trojans. Sophomore Jackie Black made a few starts last season but will likely miss most of the 2019 season due to an injury. Seth Gilbreath, Zack Wallis and Michael Layton will all engage in a battle for the starting spot. Caney Valley will be looking for more consistency on offense this year after averaging 14.9 points per game last season.
We will have more coverage of the Trojans and other area teams as spring football moves forward.
« Back to Sports