Sports » Latest News
Bruins
Posted: May 04, 2019 4:53 AMUpdated: May 04, 2019 5:53 AM
Bruins to Play Bixby with Season on the Line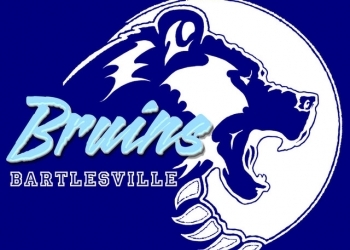 The Weather forecast should be in Bartlesville's favor today as the Bruins saw their win-or-go-home game against Bixby cancelled on Friday due to rain. The Bruins will now take on the Spartans at 1 p.m. in an elimination in the Jenks regional.
BHS played one of its most interesting series' against Bixby in early April. The Bruins were bested at Bill Doenges Memorial Stadium 2-0 in extra innings. Then the following day the Bruins outlasted the Spartans 5-4. Bixby is 25-8 on the season.
If they win, they will face Jenks at 3:30 Saturday afternoon. The game(s) will be heard on 99.1 FM, 1500 AM KPGM due to a broadcast conflict.
« Back to Sports