Sports » Latest News
Sports
Posted: Mar 13, 2018 7:17 AMUpdated: Mar 13, 2018 12:06 PM
Basketball Bruins Show Promise for Future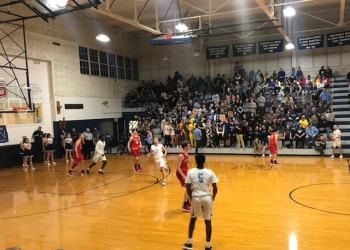 High school basketball is all over across Oklahoma, several teams throughout the Osage, Washington and Nowata county area did well.
The Bartlesville High Bruin boys finished out the year at 9-17 despite a good effort in the second half of the season. BHS nearly knocked off Sand Springs in a frantic come-from-behind effort in the area consolation bracket semis.
It was only the second time in Clent Stewart's era in Bartlesville that the Bruins had been to area. BHS returns three of their five starters, many key players off the bench and its top two scorers in 2018-2019. Here is Bartlesville head coach Clent Stewart.
Jaylin Oliver and Tayo Dina will headline the returners for Bartlesville next season. The two combined to score nearly 31 points per game this past season as juniors.
« Back to Sports